WELCOME TO LABORERS' LOCAL #435
Located in Rochester, NY, we are a labor union that represents close to 1,000 workers in all phases of construction. Founded back in 1918, our union has been involved in some of the biggest projects in the area, including the "Can of Worms", Van Lare Waste Water Treatment Plant, Mid-Town, and countless other projects, both large and small.
Our jurisdiction covers Genesee, Livingston, Monroe, Ontario, Orleans, Seneca, Wayne, Wyoming and Yates Counties. We are affiliated with the Upstate New York Laborers' District Council, a subsidiary of LiUNA (Laborers' International Union of North America). We're also affiliated with the local, state, and national Building Trades, as well as the local, state, and national AFL-CIO.
Follow us on Facebook and Twitter by clicking the icons on the left side of this page. Both pages are updated regulary with news, project updates and meeting reminders.
We encourage all Local 435 members to attend the regular monthly meetings every fourth Wednesday of each month at 8:00pm in Local 435's large conference room. The next regular monthly meeting is September 23rd at 8:00pm. The July and August meetings have been suspended.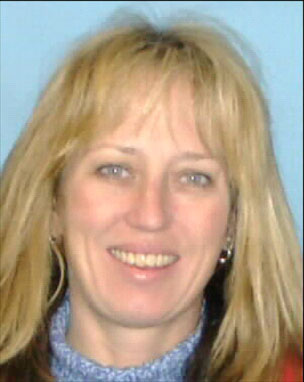 Sharon Biesecker
5/14/1965 - 5/29/2015
It is with deep regret and sorrow that I write to let you know that one of our members, Sharon Biesecker, was killed in an unfortunate work accident around noon on Friday, May 29, 2015, in the village of Hammondsport. Sharon was 50 years old, and from Wheeler.
Sharon was working for Economy Paving of Cortland, NY. It is reported that workers were using a crane to hammer Sheet pilings (beam) into the ground when "a large steel beam broke free from a clamp. When it broke free, it struck her in the back and head". They're calling this a "freak accident", OSHA is investigating.
Sharon has been a member of Local 435 for 12 years. She was a valued member of our union, working on several projects, many in the capacity as a labor foreman. Sharon was a very hard working and dedicated member of our team, and represented our union well. Many of you had the pleasure of working with Sharon and have called to say what a great person she was, and how hard she worked.
Please keep Sharon's family in your thoughts and prayers during this very difficult time. Sharon will be very deeply missed by all of her union brothers and sisters.
Click hear to read more about Sharon
Sharon's funeral service is June 3rd from 5-8 pm at Fagan's Funeral Home, 31 West Morris St., Bath NY 14810.
| | | |
| --- | --- | --- |
| | American Heart Association Annual Heart Walk | |
| | Laborers' Local 435 was a corporate sponsor at the American Heart Association for their annual Heart Walk in downtown Rochester this past weekend. The Heart Walk is a fun family event where you can walk to celebrate your heart health or recommit to taking better care of yourself. Walk with friends, family members and coworkers and get moving together! When you join the Heart Walk, you join more than a million people in 300+ cities across America in taking a stand against heart disease and helping to save lives. Each walker on your team is asked to raise money to fund the valuable research, education and advocacy efforts of the American Heart Association. | |
| | | |
| | | |
| --- | --- | --- |
| | RG&E Rally | |
| | Thanks to all the members who attended the rally to make a difference Friday. We took over the corner of East Avenue and Chestnut Street downtown in front of Iberdrola (RG&E) and let them know we are NOT going to sit back while they give our jobs away to out of state workers. The Russell Station and Beebee Station projects combine to approximately 180 jobs. | |
| | | |
Organize Today

Learn more about organizing your workplace!

Click Here